For years I have been approached by family, friends, and colleagues with the question: "Who is the best in a specific medical field? Who should we contact in regard to my problem, my wife's problem, or any other family member?"
Despite all the information available to all clients today, at the moment of truth, they are helpless.
I understood the demand and the necessity of establishing and promoting such a service. A real NEED, no only nice to have
My passion is to administer a system which meets real needs.
Why we need this kind of service?
The most difficult thing to find is a person who knows and understands exactly what we need. Despite the vast amount of accessible information available on the Internet we often find ourselves unable to find the specific information we require, or the right person who can offer the proper solution for our problem.
How do we locate that exact person who will guide us or provide us with the appropriate ideas?
ULT!MED is an health care firm which suggest solutions for this exact problem.  The service is based on the most updated urgencies based on the medical history and background in order to enable us to locate experts who can offer you solutions while we deliberate in our specific fields.
Organization and Management of the Medical Activity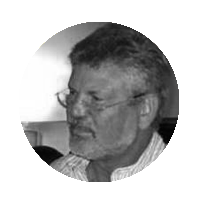 Dr. T Schwartz's Experience
Has been practicing medicine since 1982.
Specialized in general surgery, then cardiac surgery (operations, intensive care, developing and supporting health systems).
Two year accredited Medical Administration Program at Bar Ilan University.
Management of regional health organization (200,000 members).
Active participant in development of medical branch in large insurance company.
Establishment of local branch of international medical assistance organization (140 million customers all over the world).
Establishment and management of medical system servicing affluent clients in Israel and aboard. Personal medical escorts.
Medical consultancy for law firms versus insurance companies with regard to bodily injuries claims.
Medical consultancy (via telephone and other media) for members of call centers supplying service in Israel and abroad.
Individual medical services.
Contact us at 054-4255400 or leave your details and we will return your call.